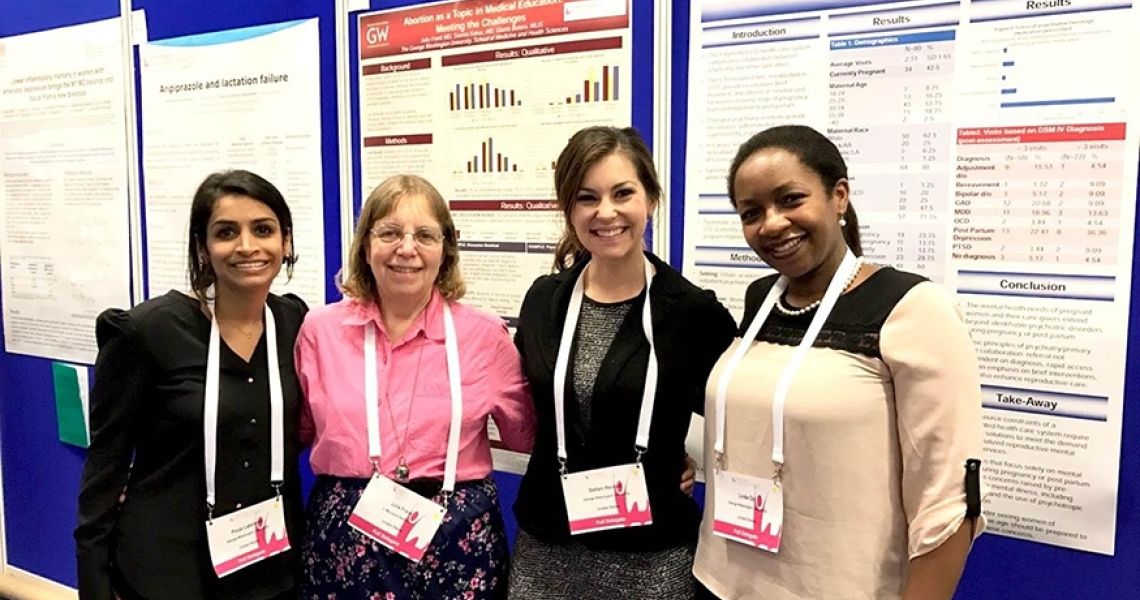 Drs. Pooja Lakshmin, Julia Frank, Stefani Reinold and Linda Ojo (left to right) attended the World Congress on Women's Mental Health in Dublin, Ireland. The conference was held by the International Association for Women's Mental Health from March 6-9, 2017.
Dr. Linda Ojo MD, MPH, a PGY4 psychiatry resident, presented "Obstetric/ Psychiatry Collaboration in Fragmented Health Care System" which featured data from the departments inter-disciplinary perinatal psychiatry clinic "Five Trimesters".
GWU faculty members specializing women's mental health, Dr. Julia Frank MD presented her work on abortion as a topic in medical education, and Dr. Pooja Lakshmin MD presented her project "A Qualitative Assessment of Depression in Women in Bangalore," which features a partnership between the Psychiatry Department and the National Institute of Mental health and Neurosciences in India.
Dr. Stefani Reinold, a PGY4 psychiatry resident, presented her work reviewing diagnosis and treatment of binge eating disorder in pregnancy.