---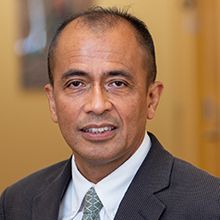 Welcome to the psychiatry residency training program of the George Washington University (GWU) Department of Psychiatry and Behavioral Sciences! What inspires you to be a psychiatrist? If you are searching for the program that nurtures residents to become distinguished, caring physicians through optimal training in humanistic psychiatry based on neuroscience research, then you have arrived.
Our location in Washington, D.C. is an exceptional and unique environment for psychiatrists in training because it provides resources and opportunities for residents to work with national and international organizations on issues of public and global mental health as well as opportunities to provide culturally attuned care to the diverse community of Washington, DC.
The core strengths of our program are the residents and faculty. The diversity of the faculty and the residents assures an exciting learning environment focused on answering challenging questions and learning new approaches to psychiatric issues. We are a close knit family of healers whose work combines the best of building human connections with our patients together with evidence-based science.
We are committed to fostering inclusion, recruitment, and retainment of a diverse group of residents which will meet the healthcare needs of in the 21st century. We encourage applicants from diverse backgrounds (inclusive of age, race, ethnicity, gender identity, sexual orientation, religion, and socioeconomic status) to apply.
I invite you to discover for yourself what our program has to offer. I hope you will find the time to take a virtual tour of our program and I hope to see you in the near future.
Benedicto Borja, MD
Program Director, Psychiatry Residency Training
Dept. of Psychiatry and Behavioral Sciences
The George Washington University
(he/him/his)
---
Welcome Dr. Kaitlin Slaven, Associate Program Director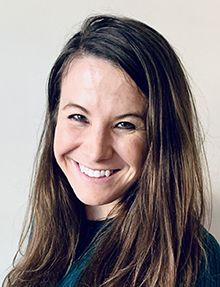 Dr. Slaven is a board-certified psychiatrist currently serving as Associate Program Director for the GWU Psychiatry Residency Program. She is a Clinical Assistant Professor of Psychiatry and Behavioral Sciences at George Washington University. She also works at Eating Recovery Center Baltimore in the partial hospital program. She attended Iowa State University for undergraduate education and The University of Iowa for medical school. Dr. Slaven served as inpatient chief at George Washington University, where she completed her psychiatry residency with interests in women's and perinatal mental health. She was the recipient of the Shrier Grant for women's mental health research, allowing her to complete a study investigating yoga and its impact on perinatal mental health. She also received the Residency Professionalism Award during her time at George Washington. Dr. Slaven completed a one-year eating disorders fellowship post-residency through the University of Maryland. She has worked in eating disorder treatment both at the inpatient and partial hospital levels of care over the last couple of years. Dr. Slaven is passionate about education and mentorship. In her role as Associate Program Director, she strives to make residency the must fulfilling experience possible. 
---
Residency Leadership Team
Jeffrey Akman, MD

 Interim Chair
 Associate Professor

Benedicto Borja, MD

Director, Psychiatry Residency Program
Assistant Professor

Kaitlin Slaven, MD

  Associate Director, Psychiatry Residency Program
  Assistant Professor

Shayna Popkin, DO

 Chief Resident

Emily Schutzenhofer, MD

 Chief Resident