---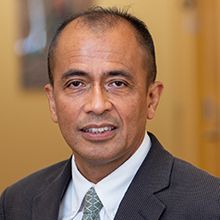 Welcome to the psychiatry residency training program of the George Washington University (GWU) Department of Psychiatry and Behavioral Health! What inspires you to be a psychiatrist? If you are searching for the program that nurtures residents to become distinguished, caring physicians through optimal training in humanistic psychiatry based on neuroscience research, then you have arrived.
Our location in Washington, D.C. is an exceptional and unique environment for psychiatrists in training because it provides resources and opportunities for residents to work with national and international organizations on issues of public and global mental health as well as opportunities to provide culturally attuned care to the diverse community of Washington, DC.
The core strengths of our program are the residents and faculty. The diversity of the faculty and the residents assures an exciting learning environment focused on answering challenging questions and learning new approaches to psychiatric issues. We are a close knit family of healers whose work combines the best of building human connections with our patients together with evidence-based science.
We are committed to fostering inclusion, recruitment, and retainment of a diverse group of residents which will meet the healthcare needs of in the 21st century. We encourage applicants from diverse backgrounds (inclusive of age, race, ethnicity, gender identity, sexual orientation, religion, and socioeconomic status) to apply.
I invite you to discover for yourself what our program has to offer. I hope you will find the time to take a virtual tour of our program and I hope to see you in the near future.
Benedicto Borja, MD
Program Director, Psychiatry Residency Training
Dept. of Psychiatry and Behavioral Health
The George Washington University
(he/him/his)
---
Residency Leadership Team
Jeffrey Akman, MD

 Interim Chair
 Professor

Benedicto Borja, MD

Director, Psychiatry Residency Program
Assistant Professor

Charles Samenow, MD, MPH

Associate Program Director, Psychiatry Residency Program
Associate Professor

Alexander Beard, MD

 Chief Resident

Frough (Tina) Safavi, MD, MS

 Chief Resident

Krista Koskinen, MD

 Chief Resident