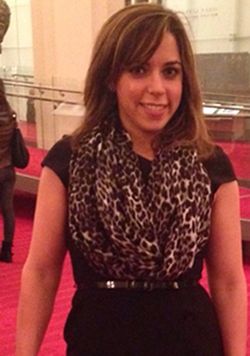 If I had to describe GW in one word, it would be "diverse." From the patient population to the resident physicians and faculty, GW has allowed me to interact with people from all over the world, offering such a broad array of perspectives. My own diverse background is valued and my ideas are nurtured. It is a place where I feel like I will grow and flourish during my residency training. GW is such a unique place that feels like home to me. Danya Anouti, M.D., PGY-III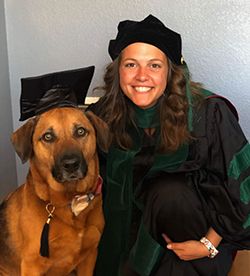 Walking into my GW interview, something just felt right. Between the sense of care and compassion I felt from the faculty and the sense of community and family I felt from meeting the residents, I knew this was a unique and special residency program. This program is invested in helping the residents become not only the best physicians and psychiatrists they can be, but also drives them to be the best versions of themselves. GW is exactly what the saying "the sky is the limit" feels like. I cannot wait to see where this journey through the nation's capital takes me. Shayna Popkin, D.O., PGY-III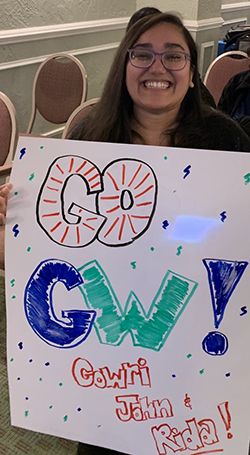 I chose GW's psychiatry program for multiple reasons – The program felt like a family with genuine camaraderie among not only the residents but also the faculty. Everyone I met was friendly and down-to-earth; the program provided a diverse community both inside and outside the hospital, which has always been important to me, and there was a great emphasis on and balance between both the science and the art of psychiatry in GW's curriculum. At GW, the residents and faculty are dedicated to their patients as well as to each other, which creates a wonderfully positive and supportive learning environment. Plus, DC, as a city, has a lot to offer too! Sharwat Jahan, M.D., PGY-IV
---
Why D.C.?
Diverse population
Mild weather with 4 seasons
Variety of neighborhoods
Plenty of things to do: cultural activities, entertainment, shopping, festivals, restaurants, outdoor recreation, museums, sports, zoo
Central location – beach, mountains, other large cities (Baltimore, Philadelphia, New York) within driving distance
---
Residents As Teachers
Medical student teaching is an important component of the GW psychiatry residency. The GW School of Medicine and Health Sciences provides strong medical student education in the behavioral sciences, and as many as 10% of the GW graduating class enter psychiatry residencies each year. During each residency year, our residents provide lectures, clinical supervision, and mentoring for third and fourth year medical students rotating in our clinical services and training sites. Our senior psychiatry residents lead discussion groups with third year medical students following lectures in the medical student curriculum.