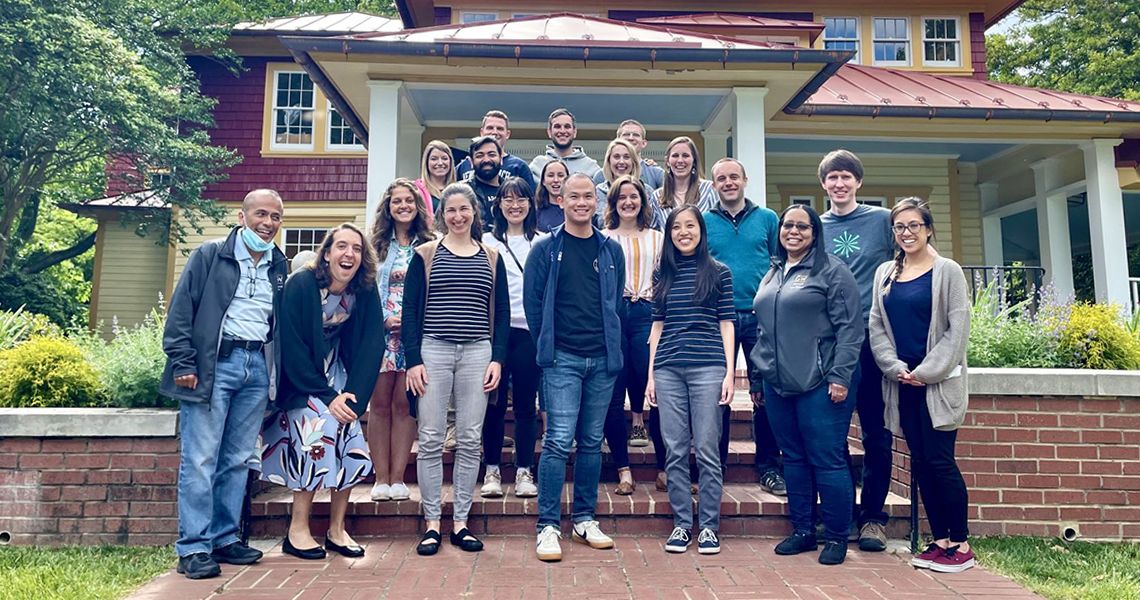 Through our longstanding affiliation with the Children's National Health System, we consistently attract applicants with a strong interest in child and adolescent psychiatry. Our PGY-II residents are able to rotate for up to four months on the inpatient child and adolescent psychiatric units, providing a robust training in child and adolescent psychiatry.
 
Our affiliation with Inova Fairfax Hospital in Northern Virginia provides a range of outstanding training opportunities for residents as well as one of our nation's oldest and most highly recognized fellowships in consultation liaison psychiatry.
 
All our residents participate in a 3-week Residency Fellowship in Health Policy that is completely unique to GW and makes use of the endless opportunities for learning about health policy in the nation's capitol. In addition, the Department collaborates with the GW School of Public Health, the only school of public health in the nation's capital. We are one of the few programs in the country where psychiatry residents can complete an MPH degree, with 100% tuition remission, during their residency program.
 
Our affiliation with the Washington Baltimore Center for Psychoanalysis, which is located within our Department, provides our PGY-III and PGY-IV residents the opportunity to begin additional psychoanalytic training during residency.
 
Through our affiliation with the National Institutes of Mental Health (NIMH), we offer those interested in a biomedical research career an opportunity to complete their PGY-IV year at the NIMH.
 
Our Global Mental Health curriculum is unique among our nation's psychiatry residencies, providing our psychiatry residents with expertise that is as usable within the U.S. as it is in low income countries. Our Global Mental Health faculty includes Brandon Kohrt, MD, PhD, who leads a GMH division with grant-funded research in 15 countries. Residents have the opportunity to work with Dr. Kohrt and other faculty members on various projects both locally and abroad. Read more about our curriculum, faculty, and opportunities for involvement in our Global Mental Health Brochure.